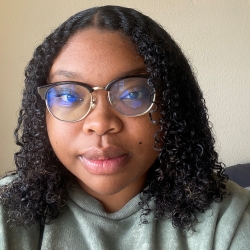 Speaking with our Scholars: Kamillah Felix
What does being selected and receiving the Gen-PINC scholarship mean to you on a personal level?
Receiving the Gen-PINC scholarship has given me a boost in confidence and has shown that the times of perseverance through educational and financial hardships always pay off in the end. It's given my family and I the ability to have some sort of peace of mind because it has allowed me to focus more on my academics, while aiding my mom in her support of my academic and professional goals.
What aspect(s) of the PINC program are you most looking forward to.
I am looking forward to exploring biological research with the addition of the new computer programming skills that I am currently learning in the introductory course. I can't wait to compare who I am as a scholar in the future to the scholar I am today. I know my academic and personal growth through the duration of this program will be tremendous.
How do you plan to use the computational skills in your academic and professional career?
I am currently using the computational skills that I am learning to do research is Rori Rohlfs' lab for her Low Template Analysis research project. The computational skills training I've received so far has allowed me to join a research lab on campus, where I can further explore the integration of computer programming and biological research.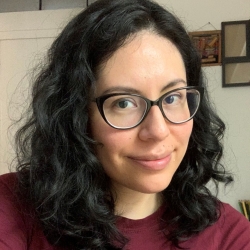 Speaking with our Scholars: Pamela Caro Desilva
How did you find out about the Gen-PINC scholarship, and what made you apply?
I currently have been tight on money and when I received an email about the scholarship I thought this was a great opportunity that I shouldn't miss. As I currently live at home, I don't expect my parents to pay any school fees; I have been this way ever since I entered college which was one of my most important reasons to apply.
Aside from the monetary award, what aspect(s) of the PINC program are you most looking forward to? 
I am honestly most excited for the professional development that will be given... I have had a past job in tech I feel as though I have not kept up with updating my resume and my interview skillsets to better perform during these interviews.
How do you plan to use the computational skills in your academic and professional career?
I am hoping to understand machine learning even more so now to gain a better sense of how it will change the healthcare field. In the future, I would like to work in healthcare due to my past interactions with healthcare workers that I felt as though changed my life for the better.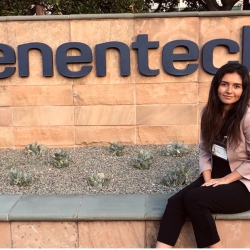 Meet PINC Alum: Hailey Garma
October 14, 2021
"Initially, I thought I wanted to pursue a career in medicine or healthcare; this seemed like the most obvious choice to use my biology degree to help others, more than just my loved ones. However, throughout my college experiences, I realized that I love benchwork, research, and working to answer biological questions. I am interested in a career in Biotech because I find this industry a perfect mesh between day-to-day scientific research and that research being directly related to drug development and impacting the advancement of medicine to help people."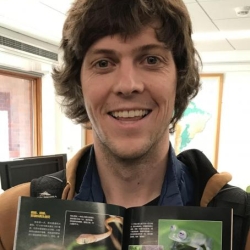 Meet Milo Johnson: Instructor for CSC 306 (Spring 2021)
"Hi! I am a Ph.D. student in Michael Desai's lab at Harvard, studying how things evolve through real-time evolution experiments with yeast! I didn't start doing any research or programming until the end of my junior year in college, but when I did I realized that I really loved both. Now I spend more than half my research time programming, analyzing sequencing data from my experiments.
I think programming is both a tremendously practical skill and - more importantly - a way to work on thinking through problems logically. This might sound like a made-up advertisement catchline, but I honestly think programming skills are the closest we can get to having a modern superpower! And anyone can learn how to do it! And it's fun!
I wanted to teach this class because I have admired what PINC is doing to bring CS education to a wider audience since I first heard about it. I'm excited to contribute to that mission and to share my passion for programming."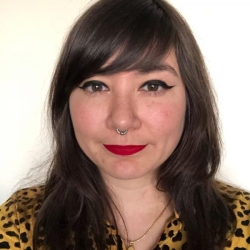 2020 GEN-PINC Scholar Highlight: Patra
What inspired you to join the PINC program?
At the time, I had no computer programming skills. When I heard about the PINC program from a classmate, I thought it would be a great idea to have some exposure to programming, since in today's world there is computer technology all around us. Shortly after beginning the first course, I realized what computers could accomplish by having the ability to analyze large data sets. I had never seen how programming could be useful to me as a biochemist - the thought had never even crossed my mind. I found out that there was a minor associated with the PINC program and immediately decided that I would pursue it! I knew that having another skillset in the science field would give me a great advantage and make my resume stand out to potential employers.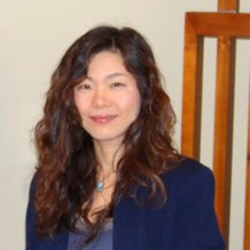 Five Questions
Changing the face(s) of tech
It's no secret that tech has a diversity problem. As of 2017, just over seven percent of computer programmers in the U.S. were black, just over five percent were Hispanic or Latino and around 21 percent were women, according to the Bureau of Labor Statistics. We talked with Professor of Computer Science Ilmi Yoon about a program that aims to change that: Promoting Inclusivity in Computing (PINC). The program, funded by a $1.3 million National Science Foundation (NSF) grant, is centered on a new computing application minor designed to retain women and students from underrepresented groups.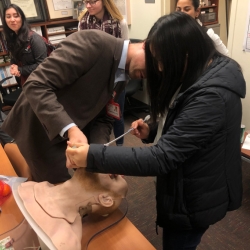 PINC Students Visit Pugh Lab at Stanford
Dr. Carla Pugh is a surgeon, researcher and educator. In her lab, she builds anatomical models with sensors that interface with computers to help medical professionals learn how to use touch better, in other words, to train their haptic skills. Touch is key for many medical examinations (e.g., finding a lump in a breast) but it is hard to train people to do such examinations correctly. To learn more about her work have a look at this Ted Talk: https://www.tedmed.com/talks/show?id=292997
On March 4, 2019, Students from the PINC program at SFSU and the Howard West Program at Google were invited to visit her lab and learn about her work.
A special treat for the PINC students was that we got to talk to Cecilia Brown, a PINC alum who is now a Ph.D. student at Stanford.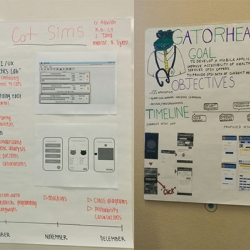 PINC Professional Development Event
PINC held a 'Professional Development Seminar' on the evening of Oct 27, 2017. It was aimed for PINC students to get the right motivation in terms of preparation, to get ready for industry level jobs. The seminar was strategically divided into three sessions- The Poster Session, Students Panel Session and lastly, tips from an experienced professional.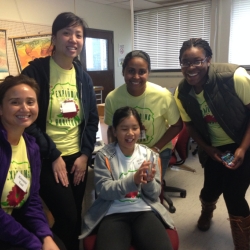 PINC Students Teach Coding to Middle School Girls
November 28, 2016
Three PINC students (Kimmie Richardson-Kubitsky-Tsui, Darleen Franklin and Olivia Pham) and Kadie Williams from the CoDE Lab taught a coding workshop for middle school girls as part of the Expanding Your Horizons day at SFSU. 
The girls learned to make an app for an Android phone.