Search these portals for Jobs and Internships
Jobs and Internships
NASA - NASA Office of STEM Engagement (OSTEM) paid internships allow high school and college-level students to contribute to agency projects under the guidance of a NASA mentor. 
***Use the search feature and enter "California" to see open opportunities at AMES Research Center. NASA is constantly searching for students from all STEM fields of study.
Thermo Fisher - At Thermo Fisher Scientific, you'll discover an environment that encourages your continual professional development, and you'll have the opportunity to do work that has an impact – because every day, you'll be contributing to our Mission - to enable our customers make the world healthier, cleaner and safer. Thermo Fisher Scientific offers best-in-class Internships and Leadership Development Programs that provide students & new grads with hands-on learning, meaningful project work, and unparalleled growth and networking opportunities.
***Use the location filter to focus on California and then select the Bay Area cities listed.
Genentech - At Genentech, our achievements stem from curiosity, a passion for knowledge and a desire to make a difference. Whether you're a student or a recent grad, our internship program offers unparalleled access to meaningful projects and some of the most accomplished experts in their field.
US Department of Energy Science Undergraduate Laboratory Internships (SULI) - The Science Undergraduate Laboratory Internships (SULI) program encourages undergraduate students and recent graduates to pursue science, technology, engineering, and mathematics (STEM) careers by providing research experiences at the Department of Energy (DOE) laboratories. Selected students participate as interns appointed at one of 17 participating DOE laboratories/facilities. They perform research, under the guidance of laboratory staff scientists or engineers, on projects supporting the DOE mission.
LinkedIn [Research Associate Positions] - Current postings
LinkedIn [Research Internships] - Current postings
Benchling - We are at the start of a bio-revolution. Sooner than we think, biotech will touch all aspects of our lives, from the food we eat, to the clothes we wear, to the medicines we take. Come help us push this cutting-edge science forward with our cutting-edge software.
Bristol Meyers Squib - Bristol Myers Squibb gives you the opportunity to learn and grow professionally alongside smart, creative and talented colleagues who are committed to helping patients battle serious diseases. Doing amazing things with people you like and admire isn't something you can find just anywhere.
Vir Biotechnology - At Vir, we have an industry-leading team with deep expertise in immunology, infectious disease, and drug development. We are always interested in knowing the best and the brightest talent. If you do not see a role that matches your background, we encourage you to email your resume to resumes@vir.bio. This will help us find you if a new need arises that fits your experience.
qb3.org - QB3's mission is to grow the California bioeconomy. We're UC's hub for innovation and entrepreneurship in the life sciences: a research institute combined with the elements of a startup accelerator.
Stanford University's AIMI Center - The AIMI Center has a limited number of unpaid internships for high school and undergraduate students who are interested in getting involved in AI research in medical imaging. Interested students who meet all the qualifications below are encouraged to submit an application here. Qualified students who make it to a second selection round will be given a small coding task to assess technical skills.

Minimum Qualifications:
Enjoys coding and has significant Matlab or Python experience
Understands basic machine learning concepts
Completed basic calculus courses
Interested in imaging analysis
Able to attend research group meetings on the first and third Thursdays at 3pm (during school breaks)
Able to commit at least 1 year
Johns Hopkins - The Summer Internship Program (SIP) provides experience in biomedical and/or public health research to students from a variety of backgrounds - including students from racial/ethnic groups underrepresented in science and medicine, students from low-income/underserved backgrounds, and students with disabilities. The program provides research exposure for those interested in potential careers in science, medicine and public health.
NASA STEM Engagement - NASA internships and fellowships leverage NASA's unique missions and programs to enhance and increase the capability, diversity and size of the nation's future science, technology, engineering and mathematics (STEM) workforce. Internships are available from high school to graduate level. Internships provide students with the opportunity to participate in either research or other experiential learning, under the guidance of a mentor at NASA.
Summer Research Programs
REU Program at SFSU's EOS Center [Deadline March 14th]
Program Highlights
Individual research projects in one of ~20 faculty laboratories in the Departments of Biology at San Francisco State University and the Estuary & Ocean Science Center, SFSU's marine lab
$5500 stipend with some assistance on living and travel costs
Integrated program of academic and professional development
Summer-long full time program; June 5th, 2022 - August 6th, 2022; one-week lab/lecture course followed by full-time independent research
Weekly career development workshop 
Mentoring from research faculty, graduate students, and peers
Excursions and social programs that allow us to visit field sites around central CA to discuss biodiversity and environmental concerns with experts!
Amgen Scholars Program - Each summer hundreds of undergraduates step into some of the world's premier research universities and institutions to participate in the Amgen Scholars Program. Students conduct hands-on research in the lab alongside top faculty, participate in seminars and networking events, and take part in symposia with their peers and leading scientists.
California Academy of Sciences - SSI is a nine-week paid research internship at our state-of-the-art research facility and museum in San Francisco's Golden Gate Park. This world-renowned venue offers undergraduates important insights into the contributions that museum-based research can make to issues facing society today by providing them the opportunity to do museum-based research for the summer.
UCSF - Students selected for summer research at UC San Francisco spend up to ten weeks working with UCSF faculty members on research projects. Participants in the program take part in seminars, lectures, and social events, creating a cohesive and supportive community. At the end of the program, students give presentations of their research and get valuable feedback from students, postdocs, and faculty at UCSF.
UCLA Bioscience - The UCLA Bioscience Scholars summer program provides a rigorous research training experience for undergraduates with interests in a broad range of bioscience disciplines—from molecules to organisms and from basic to translational science. Exceptional research training, integrated with professional development activities, will prepare students to succeed in leading Ph.D. and M.D./Ph.D. programs. The program aims to contribute to diversity, inclusion, and the elimination of barriers to participation in bioscience research careers
University of Connecticut - The NSF Research Experience for Undergraduates site in the Physiology and Neurobiology department at the University of Connecticut (Storrs, CT) offers paid summer research opportunities in the areas of renal and muscle physiology; developmental neurobiology, synaptic plasticity and neural circuits; and other areas in molecular and cell biology, microbiology and immunology. Interested students, especially underrepresented minorities, veterans, first-generation college students, and students with disabilities from institutions with limited research opportunities are encouraged to apply.
Interview Prep and More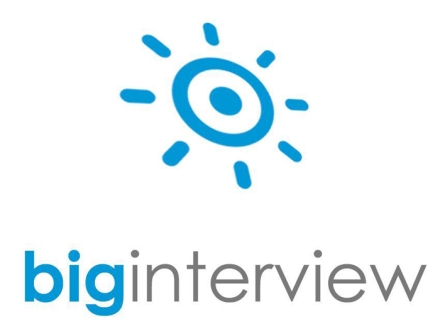 Big Interview
When preparing for a job interview, it's not enough to only read advice - you need to put that advice into practice! That's why Big Interview isn't just a training course. You'll also get hands-on practice with mock interviews tailored to your specific industry, job and experience level.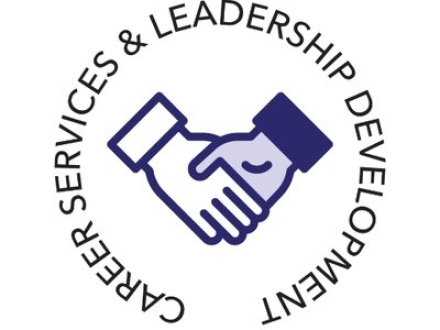 SFSU CSLD
Welcome to Career Services & Leadership Development - Our mission is to equip our diverse student and alumni population with modern resources that assist, guide, and foster their leadership, professional and career advancement.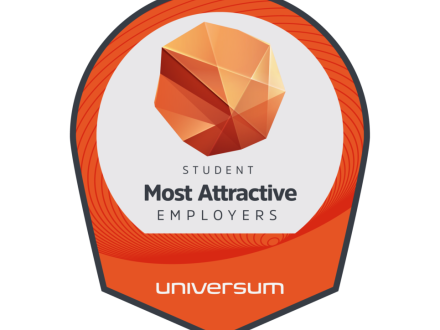 Most attractive employers
If your not sure about where to apply, you can look through this market research and see how students around the country rank potential employers. There are rankings for Natural Sciences, Engineering, Computer Science and more. You might get some ideas about what path you want to take and may even discover a company that you may want to explore.
More Job Search Resources