Want to feature a testimonial on here and on our social media outlets? E-mail us at  pincsfsu@sfsu.edu with how the PINC program has shaped your career or future in any way!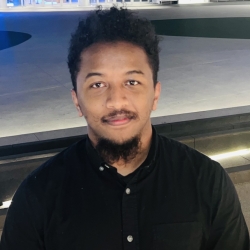 Gen-PINC scholar Esefanos Kebebew has been awarded the BMS Scholarship!!
I come from a computer science background, and my experience with the PINC program has opened my eyes to the potential for integrating CS concepts with biology. My coursework has exposed me to implementing different DL architectures for neurological disorders like glioma and AD, and I've also applied this methodology in my free time to study PD. I strongly believe that greater understanding of these disorders will lead to a higher chance of finding a cure, and I'm highly motivated to continue exploring this interdisciplinary field. I plan to invest more time into learning various ML frameworks and algorithms that can be applied in this area and receiving the Bristol Myers Squibb (BMS) scholarship is a significant boost in helping me pursue my dream.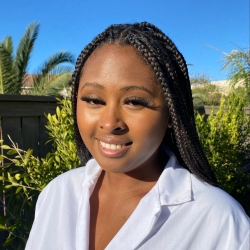 Gen-PINC scholar Phelan Glenn prepares for UCLA and reflects on her PINC journey
Learning to code can be a daunting prospective, what advice would you give to students considering the PINC program? What was your experience with learning to code and how did it impact your research?
Coding broadened my research experience significantly. Before I thought that research only had way pathway, but the PINC program helped me to carve out another path of exploring science. I really enjoy coding so much because of all the things that can be created by coding. I often am asked if I'm a computer science major, and truly believe that if I hadn't fallen in love with biochemistry and chemistry that I would have been a computer science major.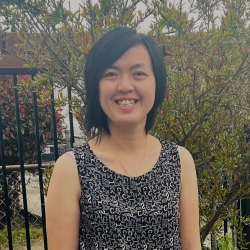 Gen-PINC alum Phuong Phan shares her PINC/gSTAR experiences
How did the PINC and gSTAR programs impact your academic journey and what advice would you offer to prospective students who are thinking about joining the PINC and gSTAR programs?
The PINC and gSTAR programs had positive impacts on my academic journey. I was able to learn new and useful computational skills, which I can apply to future scientific research. Also, I had an opportunity to apply what I learned to my internship at Genentech in the summer of 2022 which helped me gain insights into the biotech industry. PINC and gSTAR provided much-needed networking, and interview skills which were very beneficial during my internship interviews as well as my pharmacy school admission interviews. One piece of advice that I would like to offer to prospective students who are thinking about joining the PINC and gSTAR programs is: always be open to new experiences, joining PINC and gSTAR will require additional time and effort, but the outcomes will be well worth it in the end.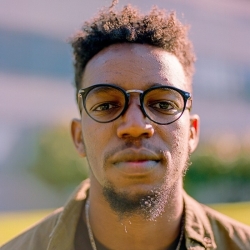 Speaking with Gen-PINC scholar Abdoulfatah Abdillahi
With just a few months left until graduation, Gen-PINC scholar Abdoulfatah Abdillahi has been accepted into an REU program and VIR Biotechnology's Mentorship Program. We asked Abdoul about his journey in the PINC/gSTAR program and where he goes from here.
Hi Abdoulfatah, and thank you for taking the time to answer some questions. You are on track to complete the gSTAR program and earn the Data Science for Machine Learning for Biotechnology certificate, and you have already achieved a few milestones. 
I was chosen to participate in the CAHSI LOCAL REU program, which allows me to work with a faculty member on a research project. My assigned supervisor is Dr. Aakash Gautam, and I will be working alongside two other students, one of whom is a graduate student and the other an undergraduate. Our focus of study is on an organization that assists women who have been victimized. Our main goal is to provide assistance to the organization and create a framework that can aid its functioning.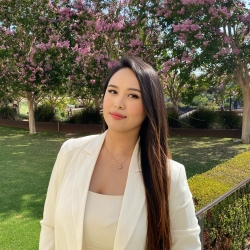 Gen-PINC Scholar Riya Maharjan wins Genentech Outstanding Student Award
We are thrilled to announce that, 2022-23 Gen-PINC scholar, Riya Maharjan is San Francisco State's recipient of Genentech's Outstanding Student Award! We asked Riya about the award, her journey to this point and about the PINC program.
Congratulations Riya, on being selected as this year's recipient of Genentech's Outstanding Student Award! Only one student is selected from each participating university, and besides the monetary award, you will receive a summer internship at Genentech -- how does it feel to win this award?
I honestly didn't think I'd get this award, since only one student gets it out of the whole university, but since I got it, I feel very honored and grateful to receive this award. I'm also really excited for the journey ahead at Genentech where I can learn and also utilize my skills!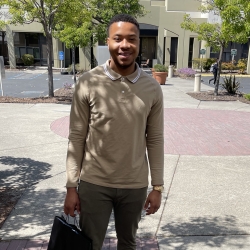 Gen-PINC Alum Chisom Obiorah gets published!
2021-22 Gen-PINC scholar, Chisom Obiorah has recently co-authored a journal article. This is quite an achievement, considering Chisom is currently an undergraduate Biochemistry student and made his contributions to the research/paper while working at Genentech. We asked Chisom about the project and how the PINC program impacted his journey.
Congratulations on being published Chisom! How did you become involved in this project and how does it feel to be an undergraduate student who has co-authored a paper?
Thank you. I became a part of this project during my contract role at Genentech which I got the opportunity to be a part of from the PINC program. I worked with an amazing manager who pushed me to be a part of this project.
Honestly, it is really personal and feels great, it also makes me want to do more great projects. Also, there may be another publication forthcoming, if it gets accepted.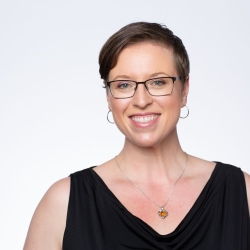 Speaking with Gen-PINC scholar Liz Mathiasen
Liz, you are a second year PINC scholar and a CSC 306 mentor. How do you feel being one semester away from earning the PINC minor and gSTAR certificate? How does your experience as a mentor impact you as a student yourself?
I look back on how I was feeling at the start of the pandemic and it's like night and day. I was going to get my Physiology degree, yes, but other than that, I was still somewhat aimless. I hadn't really made connections at SFSU during my time there. Joining the PINC Program and then becoming a mentor gave me a real sense of ownership of the skill I've built and the connections I have made here. 
Looking back on your academic journey to this point, what is the most challenging obstacle you have faced and how did you overcome it?
I have a chronic illness that has always made getting my education difficult. I have had to take semesters off here and there to take care of my body. Having a disability makes everything harder, especially higher education.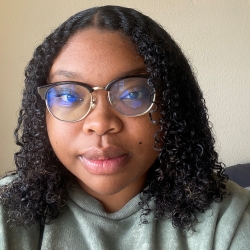 Speaking with our Scholars: Kamillah Felix
What does being selected and receiving the Gen-PINC scholarship mean to you on a personal level?
Receiving the Gen-PINC scholarship has given me a boost in confidence and has shown that the times of perseverance through educational and financial hardships always pay off in the end. It's given my family and I the ability to have some sort of peace of mind because it has allowed me to focus more on my academics, while aiding my mom in her support of my academic and professional goals.
What aspect(s) of the PINC program are you most looking forward to.
I am looking forward to exploring biological research with the addition of the new computer programming skills that I am currently learning in the introductory course. I can't wait to compare who I am as a scholar in the future to the scholar I am today. I know my academic and personal growth through the duration of this program will be tremendous.
How do you plan to use the computational skills in your academic and professional career?
I am currently using the computational skills that I am learning to do research is Rori Rohlfs' lab for her Low Template Analysis research project. The computational skills training I've received so far has allowed me to join a research lab on campus, where I can further explore the integration of computer programming and biological research.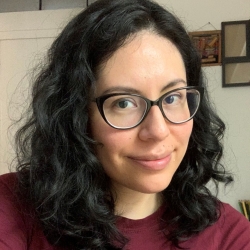 Speaking with our Scholars: Pamela Caro Desilva
How did you find out about the Gen-PINC scholarship, and what made you apply?
I currently have been tight on money and when I received an email about the scholarship, I thought this was a great opportunity that I shouldn't miss. As I currently live at home, I don't expect my parents to pay any school fees; I have been this way ever since I entered college which was one of my most important reasons to apply.
Aside from the monetary award, what aspect(s) of the PINC program are you most looking forward to? 
I am honestly most excited for the professional development that will be given... I have had a past job in tech I feel as though I have not kept up with updating my resume and my interview skillsets to better perform during these interviews.
How do you plan to use the computational skills in your academic and professional career?
I am hoping to understand machine learning even more so now to gain a better sense of how it will change the healthcare field. In the future, I would like to work in healthcare due to my past interactions with healthcare workers that I felt as though changed my life for the better.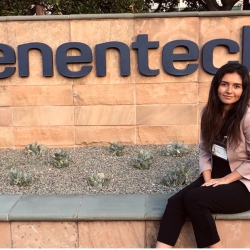 Meet PINC Alum: Hailey Garma
October 14, 2021
"Initially, I thought I wanted to pursue a career in medicine or healthcare; this seemed like the most obvious choice to use my biology degree to help others, more than just my loved ones. However, throughout my college experiences, I realized that I love benchwork, research, and working to answer biological questions. I am interested in a career in Biotech because I find this industry a perfect mesh between day-to-day scientific research and that research being directly related to drug development and impacting the advancement of medicine to help people."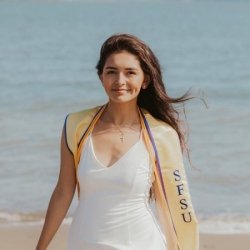 How PINC Helped Hailey Discover Her Career Interests
I discovered PINC through a passing advertisement presentation slide in my sophomore physics class. At the time, I thought it would be a useful skill to have, little did I know this program would be the biggest influence in shaping my future.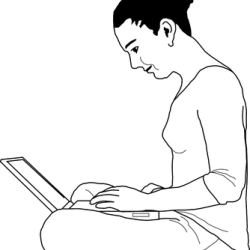 PINC Student Kimberly Tsui Paying It Forward and Swimming in the Code Cloud
I am not the typical student. I graduated with a Bachelor of Science in Biology: Concentration in Microbiology from SFSU in 2007. I am currently a full-time staff member in the Biology Department. I have been married for 15 years. I have 2 children in elementary school, for whom I am the sole caregiver every week day. Additionally, my son has special needs which requires behavioral and speech therapy since he was 2 years old, all of which severely limits my schedule.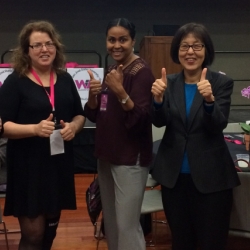 PINC: A Lot of "Firsts" For Darleen Franklin in the PINC program
I woke at 4am this morning thinking about the PINC program and what a difference it has made in my life.  
When I first heard about SFSU's PINC program I never thought for a millisecond that I could be one of those students, least of all one of the first student to venture into the world of coding and applying it to my field of science of microbiology in the Department of Biology at SFSU.  The world of coding was foreign to me and I couldn't see the connection between microbiology science and this technology.  As the first in my family to attain a college education and being the only female in my family, I have had to work very hard to achieve this education. Reading the words on the PINC flyer "designed to lower the barriers that biology students experience in learning computer science skills… " and "NO prior computer science background needed! " I decided to give it a try.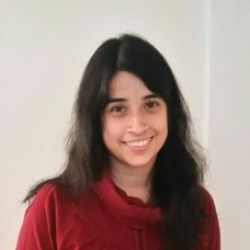 PINC Tutor, Rupal Khilari: Reflections on Mentor Training
The inaugural semester of the PINC program has begun and everyone is excited to see the students make progress in their understanding of computer science while having fun as well! Our CS graduate student tutors are an integral part of our students' success. We have four tutors who will each hold two tutoring meetings every week during the semester.
Mentorship by CS graduate students is one of the unique aspects of our program. It not only gives our students the benefit of weekly interaction with tutors in a small-group setting, but also offers CS masters students the opportunity to gain teaching and mentoring experience.
PINC Tutor, Anu Aggarwal: Reflections on Mentor Training
Anu Aggarwal: "You need to understand the needs of each student and organise the class accordingly. One needs to keep in mind that they are not spoon feeding the students with all the answers. You need to help the students reach up to the answers by brainstorming rather than letting them know the answers."
"The goal of the workshop was to train both new as well as experienced facilitators/tutors about about the learning process and effective learning environments. We learned about the 5E's that can help to layout the structure of your class: Engage-Explore-Explain-Elaborate-Evaluate. Different teaching techniques can be applied, like having group discussions, Q/A sessions, games etc. in order to make classes more fun and informative."
PINC Student Statistics