Want to feature a testimonial on here and on our social media outlets? E-mail us at  pincsfsu@sfsu.edu with how the PINC program has shaped your career or future in any way!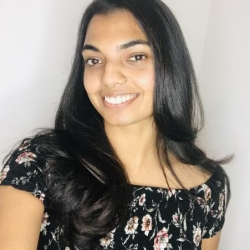 2020: Nida On Integrating Biology With Computer Science Skills
Although I've always been driven to pursue my dream of becoming a doctor, I was very excited to learn about the PINC program.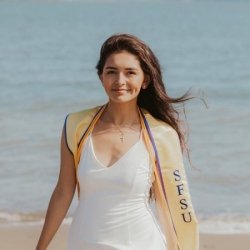 How PINC Helped Hailey Discover Her Career Interests
I discovered PINC through a passing advertisement presentation slide in my sophomore physics class. At the time, I thought it would be a useful skill to have, little did I know this program would be the biggest influence in shaping my future.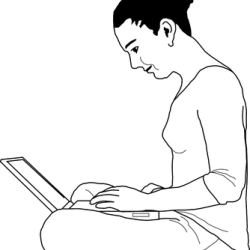 PINC Student Kimberly Tsui Paying It Forward and Swimming in the Code Cloud
I am not the typical student. I graduated with a Bachelor of Science in Biology: Concentration in Microbiology from SFSU in 2007. I am currently a full-time staff member in the Biology Department. I have been married for 15 years. I have 2 children in elementary school, for whom I am the sole caregiver every week day. Additionally, my son has special needs which requires behavioral and speech therapy since he was 2 years old, all of which severely limits my schedule.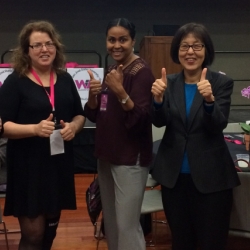 PINC: A Lot of "Firsts" For Darleen Franklin in the PINC program
I woke at 4am this morning thinking about the PINC program and what a difference it has made in my life.  
When I first heard about SFSU's PINC program I never thought for a millisecond that I could be one of those students, least of all one of the first student to venture into the world of coding and applying it to my field of science of microbiology in the Department of Biology at SFSU.  The world of coding was foreign to me and I couldn't see the connection between microbiology science and this technology.  As the first in my family to attain a college education and being the only female in my family, I have had to work very hard to achieve this education. Reading the words on the PINC flyer "designed to lower the barriers that biology students experience in learning computer science skills… " and "NO prior computer science background needed! " I decided to give it a try.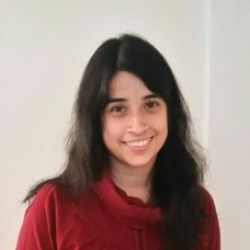 PINC Tutor, Rupal Khilari: Reflections on Mentor Training
The inaugural semester of the PINC program has begun and everyone is excited to see the students make progress in their understanding of computer science while having fun as well! Our CS graduate student tutors are an integral part of our students' success. We have four tutors who will each hold two tutoring meetings every week during the semester.
Mentorship by CS graduate students is one of the unique aspects of our program. It not only gives our students the benefit of weekly interaction with tutors in a small-group setting, but also offers CS masters students the opportunity to gain teaching and mentoring experience.
PINC Tutor, Anu Aggarwal: Reflections on Mentor Training
Anu Aggarwal: "You need to understand the needs of each student and organise the class accordingly. One needs to keep in mind that they are not spoon feeding the students with all the answers. You need to help the students reach up to the answers by brainstorming rather than letting them know the answers."
"The goal of the workshop was to train both new as well as experienced facilitators/tutors about about the learning process and effective learning environments. We learned about the 5E's that can help to layout the structure of your class: Engage-Explore-Explain-Elaborate-Evaluate. Different teaching techniques can be applied, like having group discussions, Q/A sessions, games etc. in order to make classes more fun and informative."